EXPERTISE
At Laure de Sagazan, we pay tribute to the artisanal know-how and excellence of French tailoring. As an Entreprise du Patrimoine Vivant (Living Heritage Company), all our dresses are thoughtfully designed and crafted under Laure's eyes in our Parisian atelier, from the first pencil stroke to the last stitch...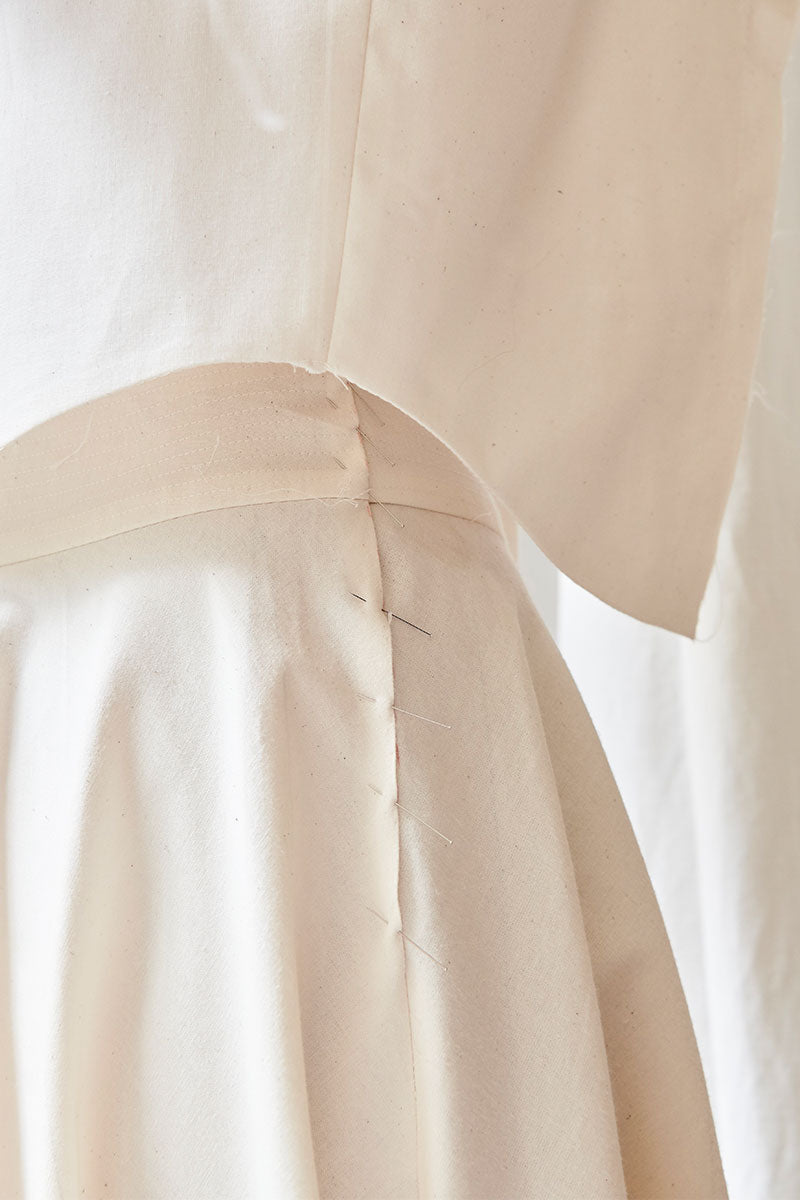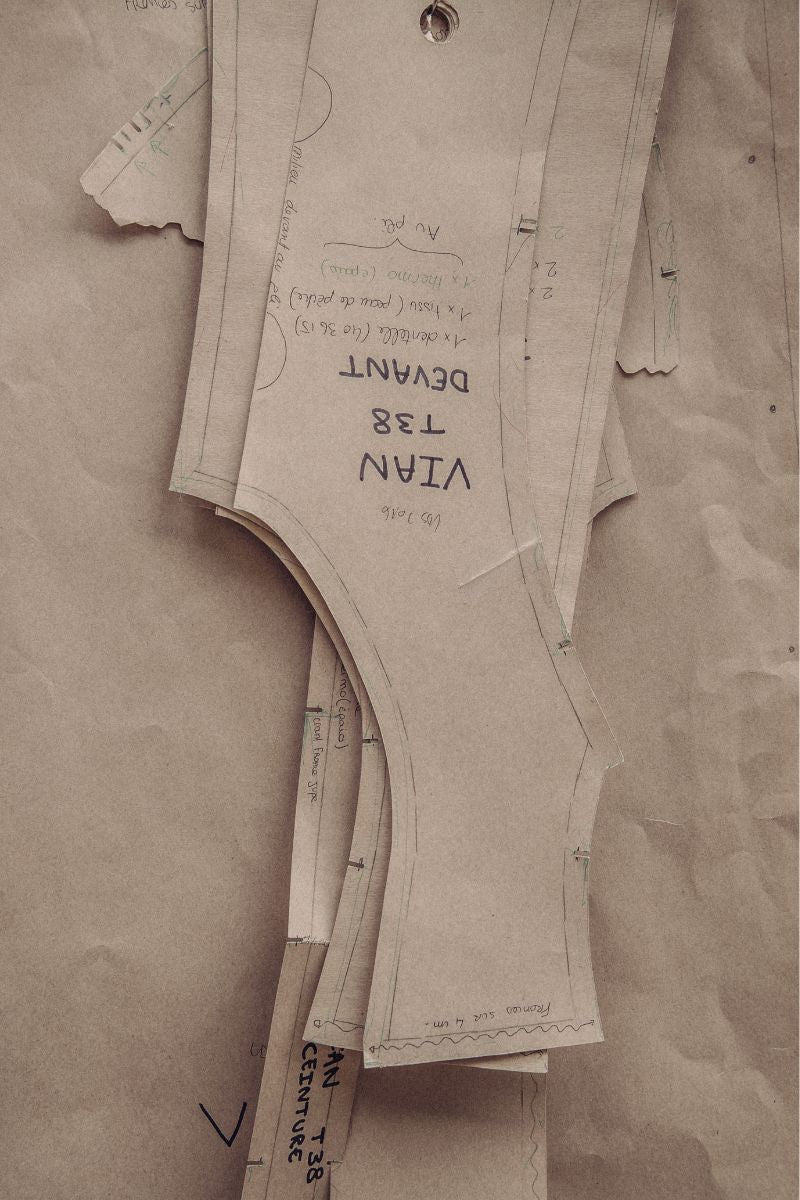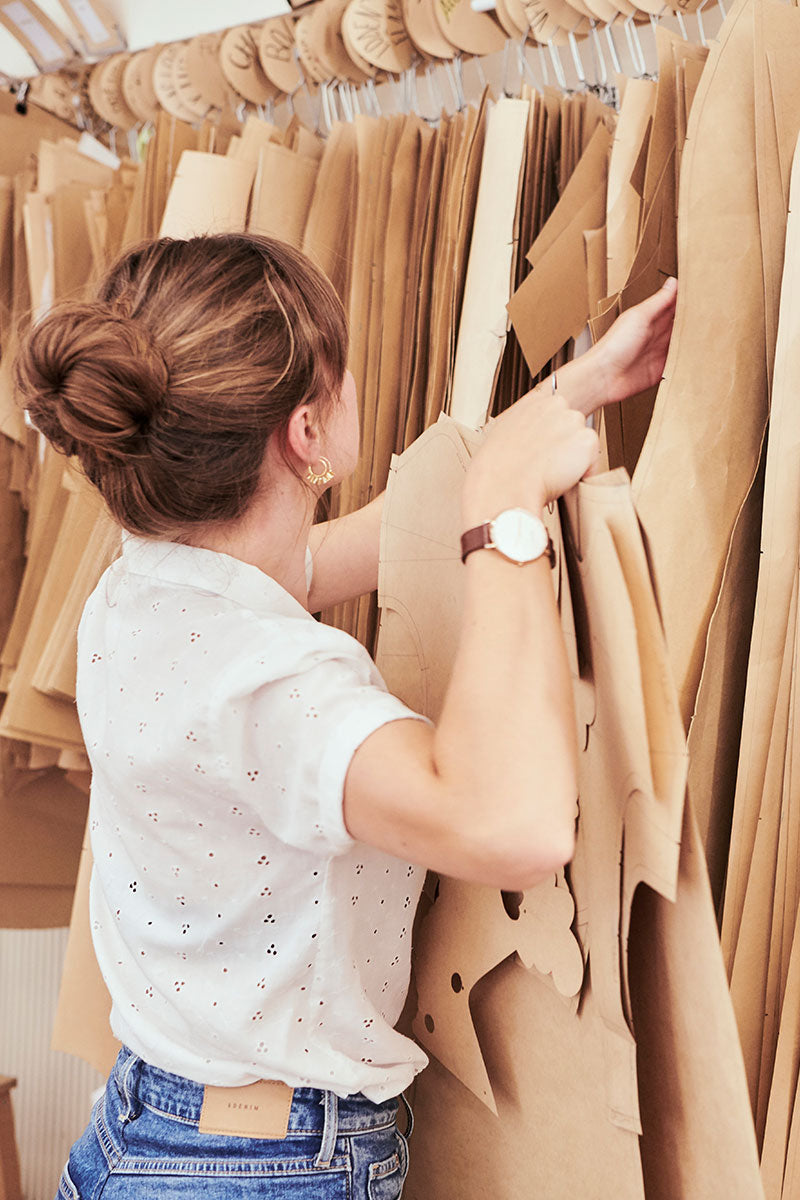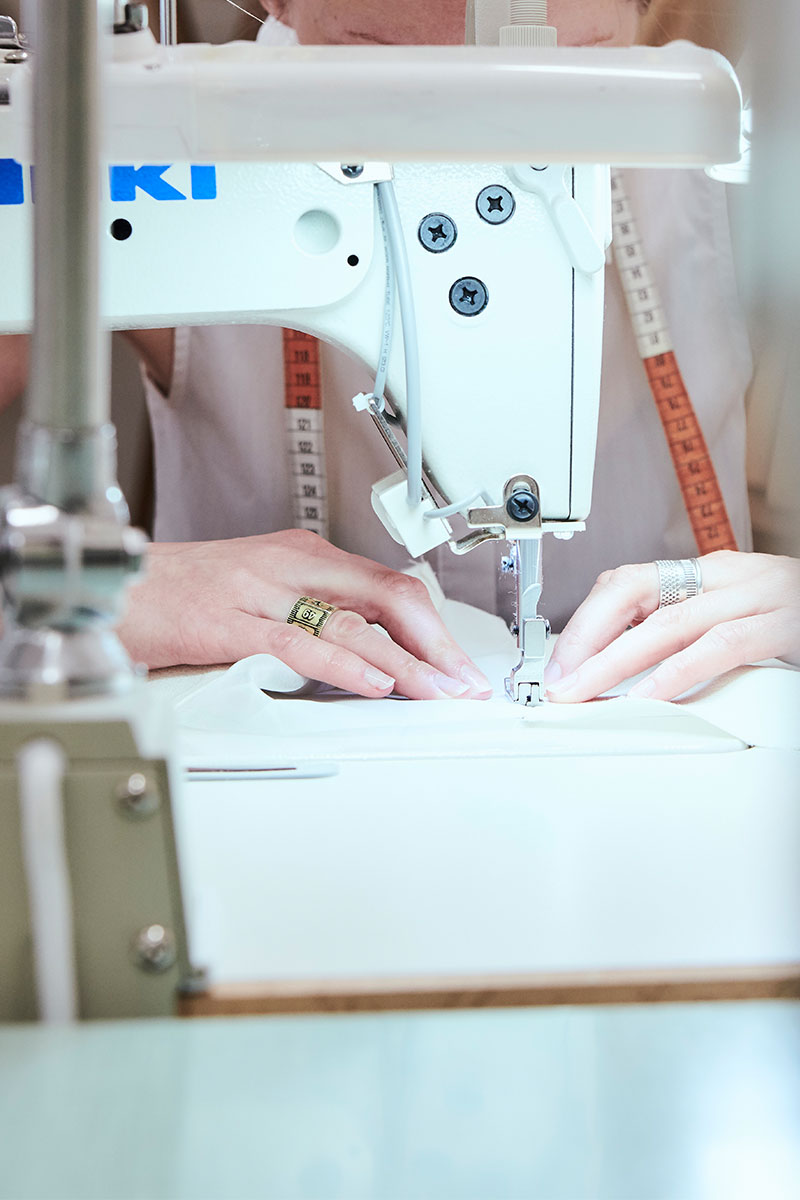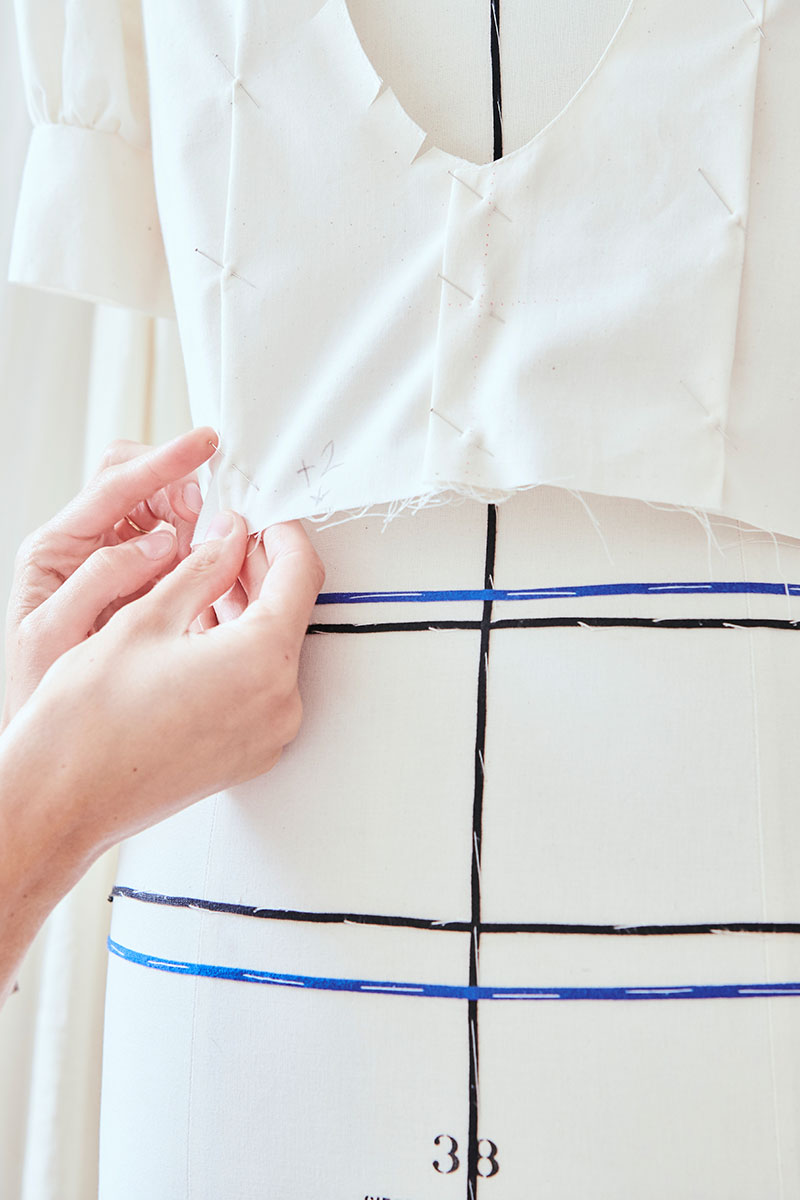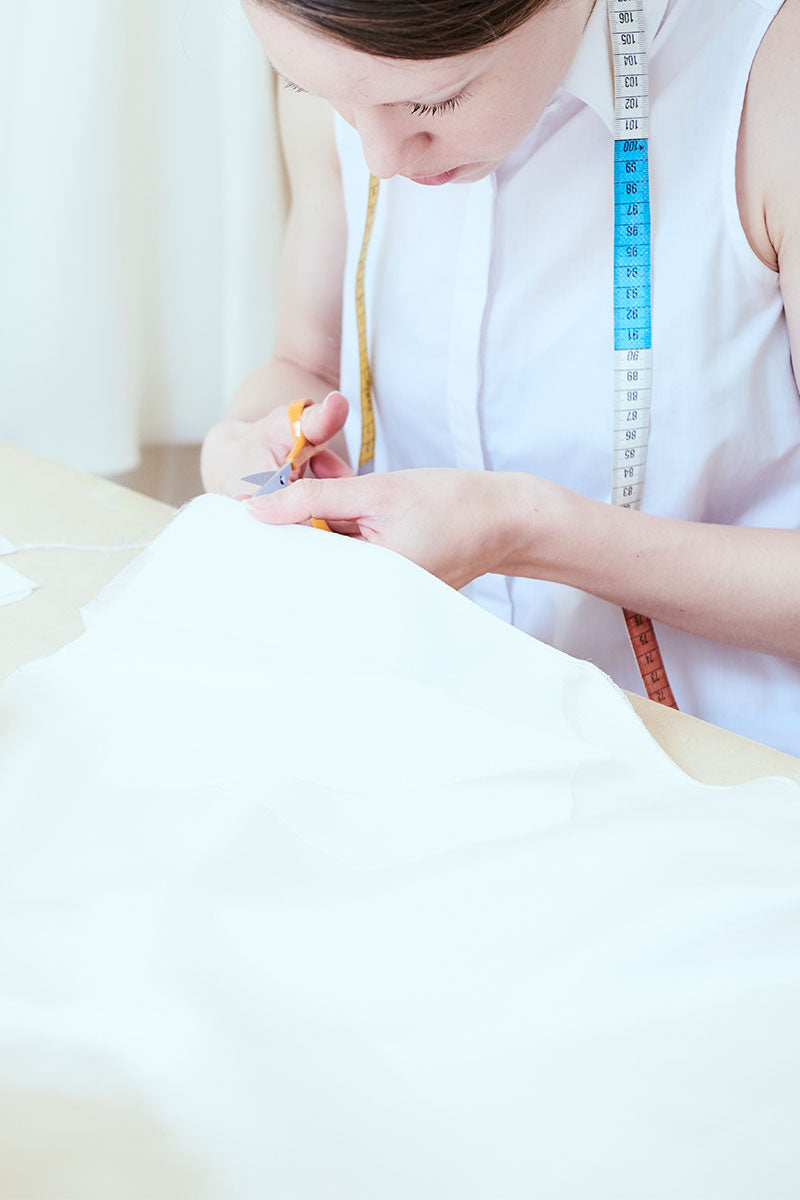 More than thirty little hands work with passion to create the collections, from the seamstress to the pattern maker and the mechanic. Each piece is unique, with special details specific to each dress, inseparable from the charm of artisanal and authentic tailoring.
Fabrics of exceptional quality
Over time, Laure has established real partnerships with lace makers, embroiderers, pleaters, and even weavers. Her work is always created from noble and natural materials, such as silk. Very demanding in regards to quality, Laure is always seeking to improve the comfort of the silhouettes. This is evidenced by the feel of our silks, crafted in partnership with our finishers.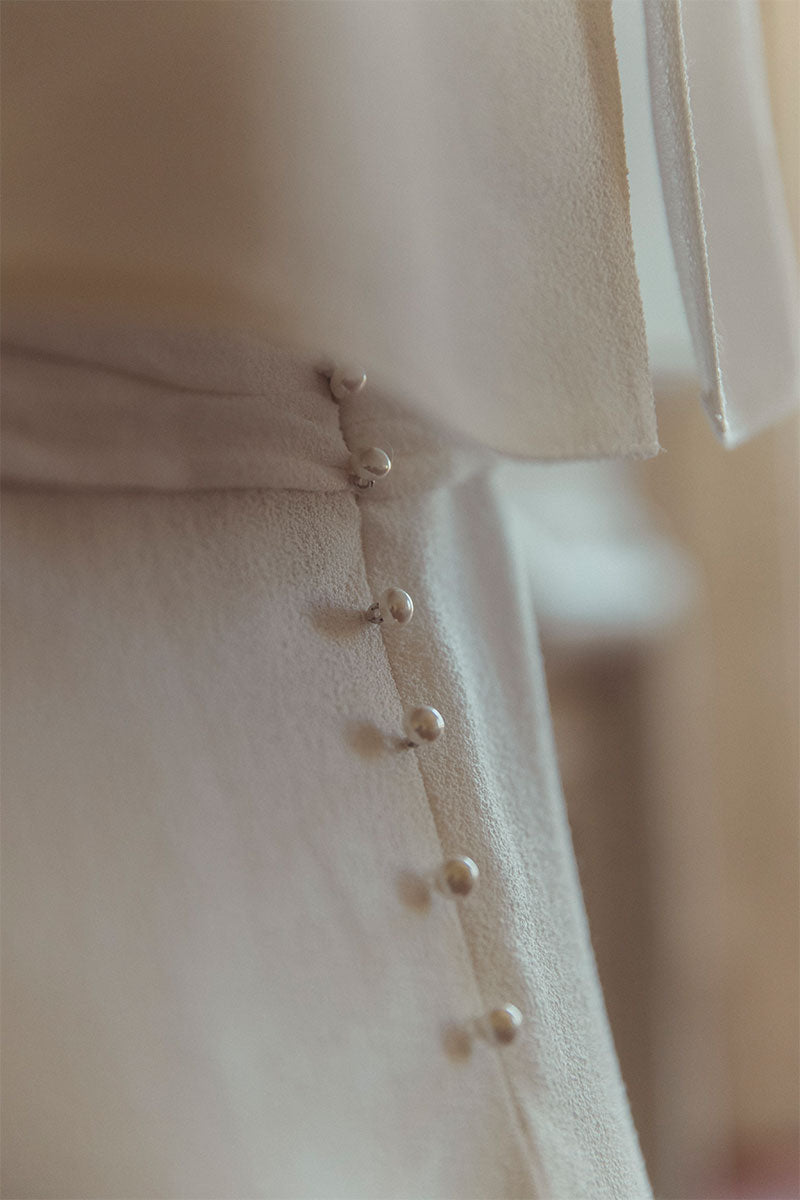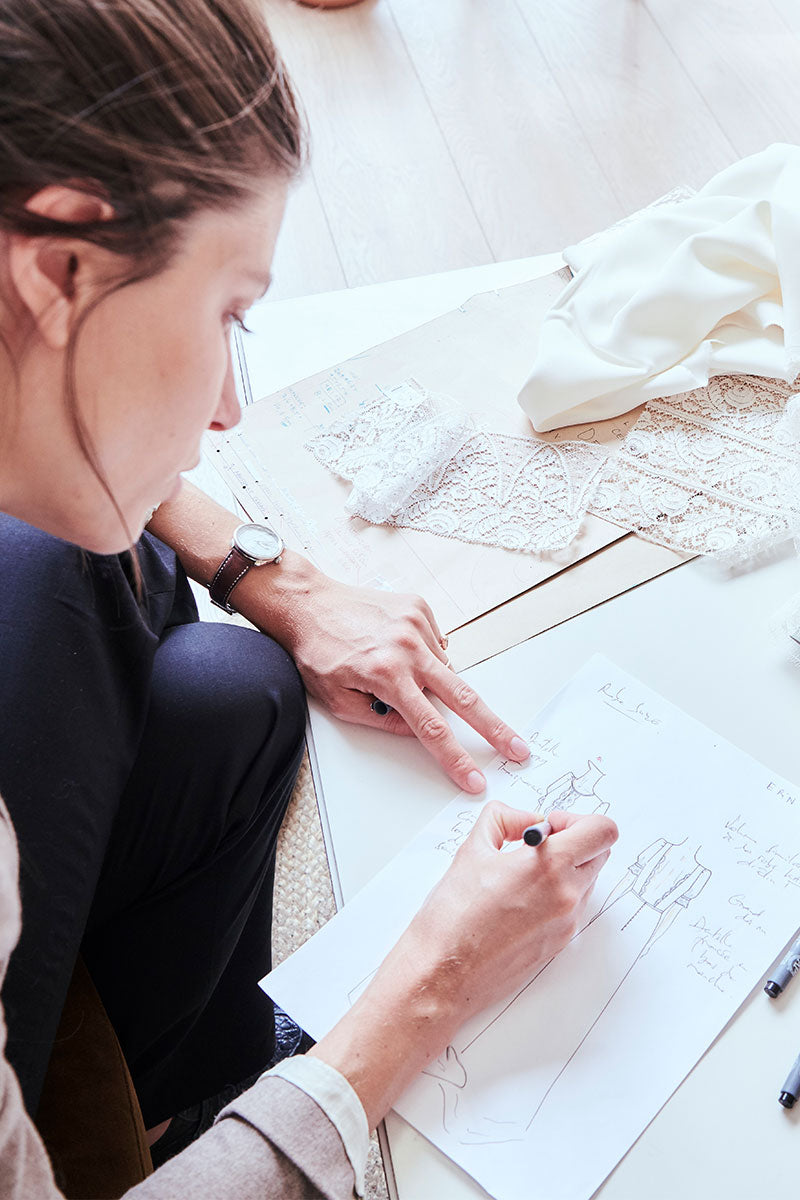 Choosing a made-to-measure Laure de Sagazan dress means claiming your unique style, paying homage to French craftsmanship, and embarking on a beautiful, personal adventure.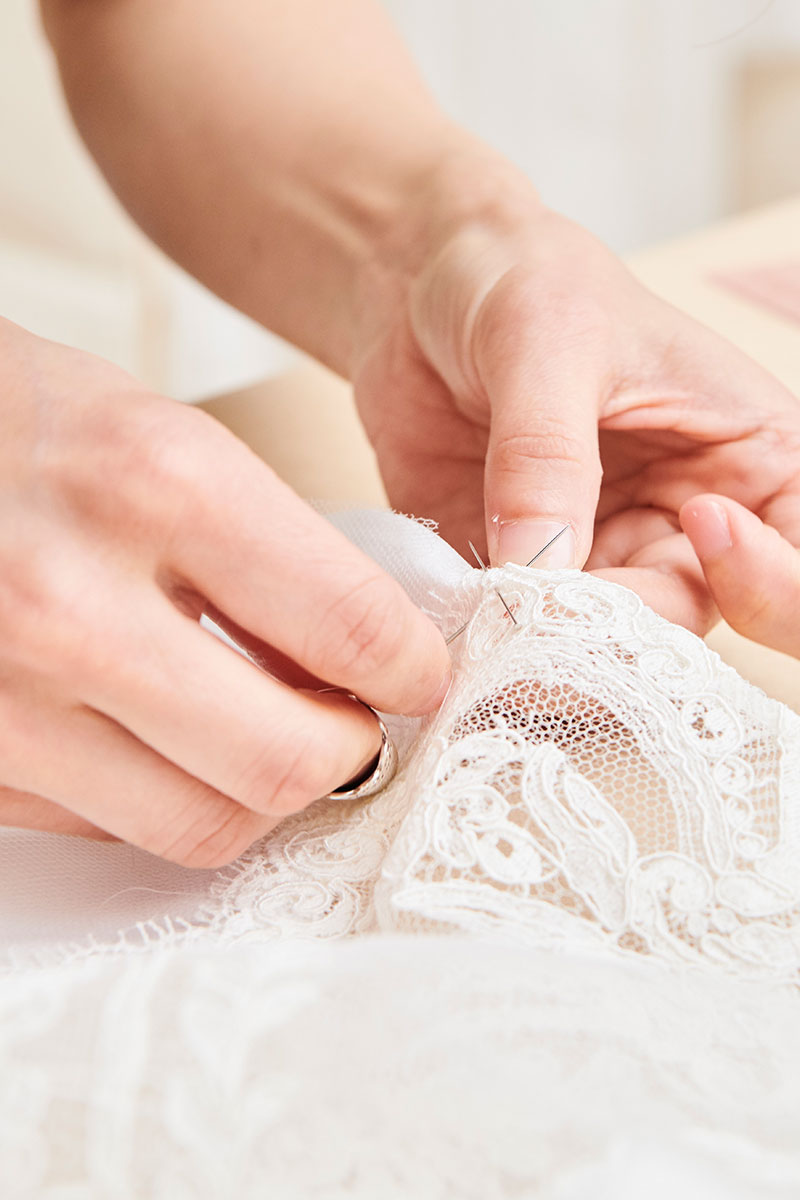 Your dress begins with a meeting with your bridal consultant, who will then pass the torch to the designer responsible for making your dress. The selected model will be made using a traditional tailor-made manufacturing process, which takes place over the following five to six months. Therefore, six appointments are necessary to make your dress from A to Z, according to your specific measurements and your desires.